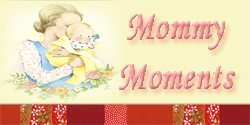 For this week's Mommy Moment's theme it is Hat day... like mommy niko i had to search from my picture archives to look for a picture of my bea with a hat... She hates wearing those even when she was small... one minute it is up one minute it is gone... we have lost a couple of hats from those throwing habits of my daughter especially when she is in her stroller and we are out of our house...
Above picture was taken during the annual "Taste of the Marianas"..
The above picture was taken during the annual "Liberation day" Carnival here in saipan...See how my bea looks a lot like a boy with her get up....
This is my fave picture of all.... This is my bea's 5th day in this world... she has been in the NICU for 4 days and hooked up to all kinds of tubes, monitor, iv's and even a respirator on her 2nd day.... It is only on her 5th day that I was able to carry her for the first time.... During her fist few days my baby was fighting for her life because of complications she had during delivery..... Thank God she gave my baby back.... this is also the first time i was able to put a hat on her and put on her clothes... we still had to stay at the pedia ward till her 7th day but at least she is getting better right?
This picture I love also (LOL--- forgive me she's my daughter )... See how she resembles a cabbage patch kids doll in this outfit? =)
My bea at 3 months old, this is also the day she had her first ear piercing the earrings is care of my Kumare ate tess =)
Join us every friday at Mommy Momments... don't you think its fun just being able to talk and bragg about our babies... What are you waiting for..... Come and join us =)